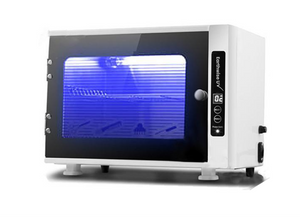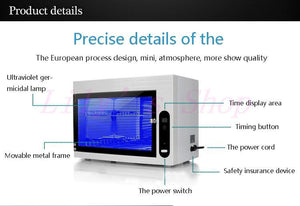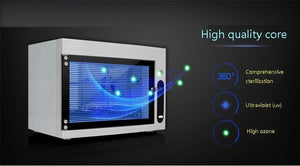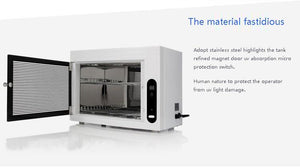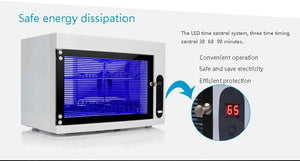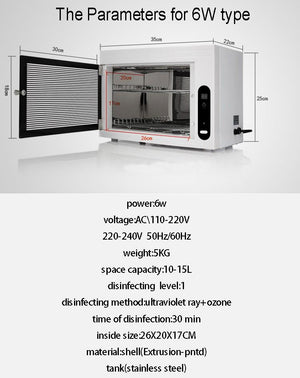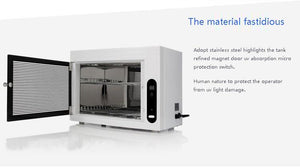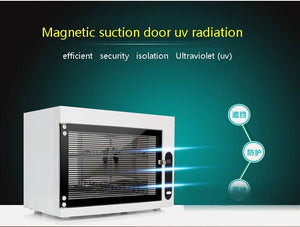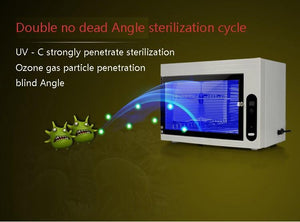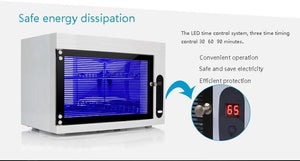 UV Disinfection Box | Mini Ozone Sterilization Cabinet
Mini Ozone Sterilization Cabinet for Private and Professional Use
Ideal for professional tools, personal items, and sterilization of masks for reuse.
Product Overview
9W 110v US Plug

Ultraviolet disinfection, make use of ultraviolet light waves sterilization ability, irradiation changes DNA structures to achieve sterilization of microorganisms and harmful pathogens.

UV-C disinfection utilizes germicidal UVC to attack the cell DNA  of bacteria, viruses, and other microorganisms, rendering them incapacitated.

Applicable scope: towel, toothbrush, clothes, hairdressing tools, underwear, masks, wallets, and other personal devices or commonly shared items.

Ozone disinfection: the oxidation of oxygen atoms to destroy the structure of the microbial membrane, to achieve sterilization.

Ozone can deteriorate some surfaces. e.g. plastic and finishes with extended repeat usage, monitor the items you sterilize regularly.

Suitable for hair salons, clinics, and nail art shops, or personal usage for safe and reliable cleaning.
---
Frequently Bought Together