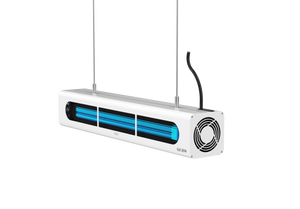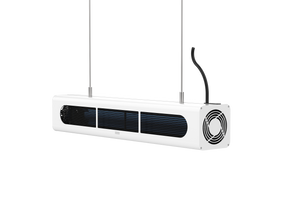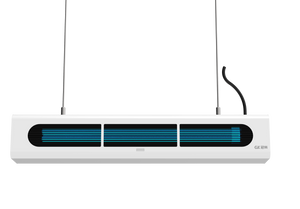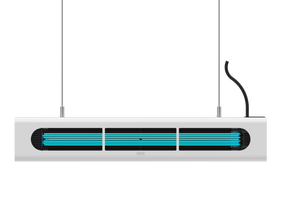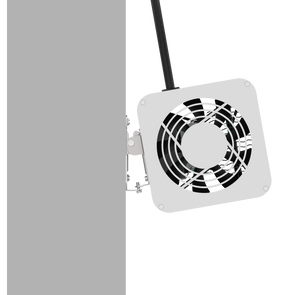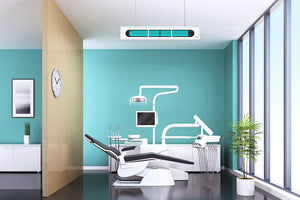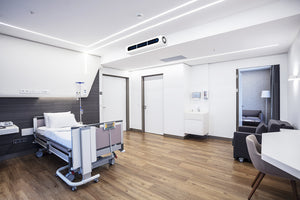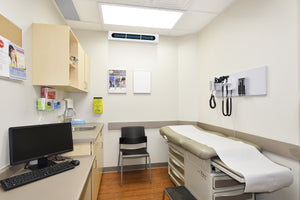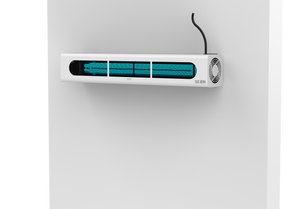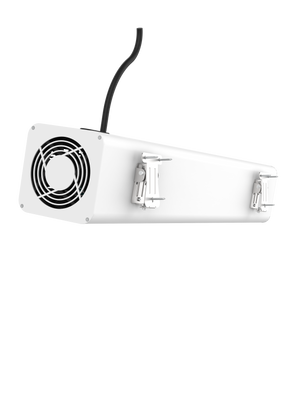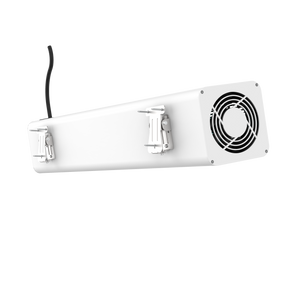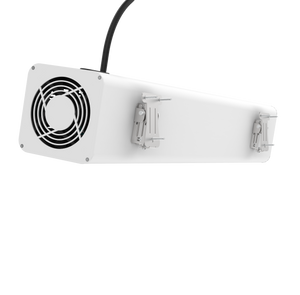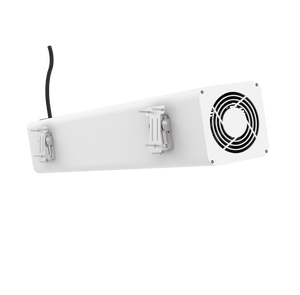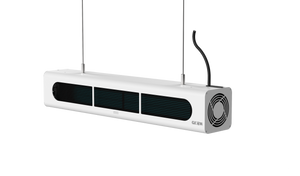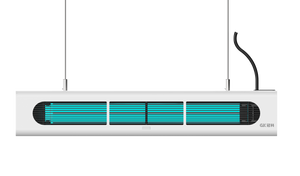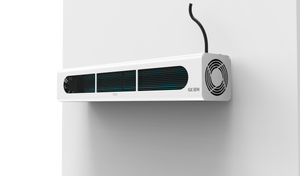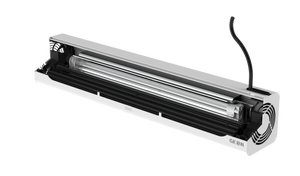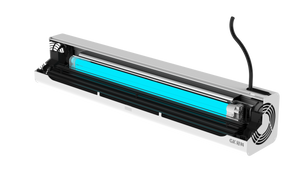 85W UV-C Upper Room Air Sterilizer - Wallpuri
The Earthwise UV GKU33-85W Wallpuri is a US patented upper room air sanitizing smart fixture designed for commercial, medical, and educational facilities to safely eliminate airborne pathogens while people are present. 
The GKU33 provides upper room radiation, allowing the device to be used safely at any time.  The device utilizes industry-standard 253.7nm UVC germicidal light, and a powerful integrated fan to air safely sanitize the air. Each unit can draw in the air of an area of up to 300 square feet, and sanitizes it with the UV lights before returning it to the room.  
The device is tested and certified for effectiveness against airborne pathogens and maintains UL, FCC, CE, and RoHS certifications.
 Expect 4 Weeks for Delivery
 Proven Germicidal Protection
Reduce colds and cases of flu with a commercial-grade UVC light (254nm) which safely disinfects the ceiling space and circulates sanitized air throughout a room. 
Award-Winning Lighting
GK has been producing commercial lighting since 2006 and LED technology for the past 10 years.  GK's lights are consistently recognized for their product quality, excellence, and innovations and in 2020 won the Reddot Award for its LED technology.    Energy-efficient, reliable and comes with a 3-year warranty.
 Air-flow Management System
A powerful fan increase air circulation and air disinfection. The fans circulate the upper room sterilized air throughout the environment at approximately 82 CFM per fixture. 
PIR Sensor 
The unit includes a PIR sensor that will auto-shutoff if an individual positions themselves in direct contact with the emitted UV light.
Easy Install
The unit is lightweight, at only 6Kg, and one of the most ultra-thin designs in the world. The size and weight make them easy to install or mount to a wall.
Ease of Use
The GK UVC Sterilizing fixture can be managed with a remote control or networked to manage a group of fixtures.  Alternatively, the units can be managed with an adjustable wall controller.  Powered with 110V or 220V
※ Air purification UVC air sterilizer

※ Wattage: 85W 

※ Voltage: 100V-277V AC

※ Product Size: 804*140*140mm

※ Wavelength:254nm

※ 1 unit built-in centrifugal fan,


※ 139 m3/h or 82 CFM per unit

※ Accessory: one-piece remote control

※ Installation: embedded installation, Hanging

※ Certificate: UL, FDA,FCC & CE,RoHS

※ Warranty: 1 year for UVC bulb, 3 year for the fixture.

Competitive Specifications:

 

Test Results:
---
Frequently Bought Together