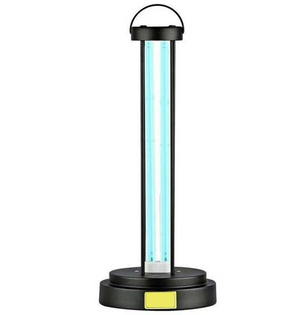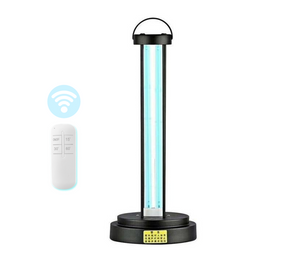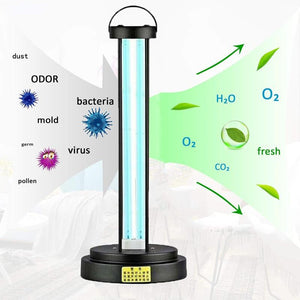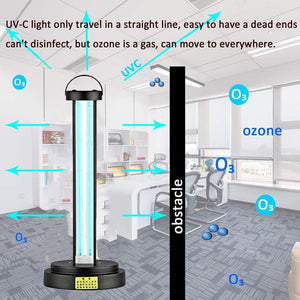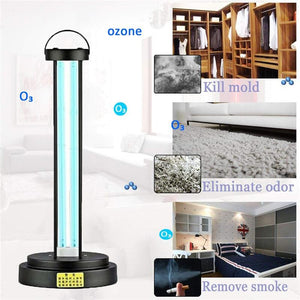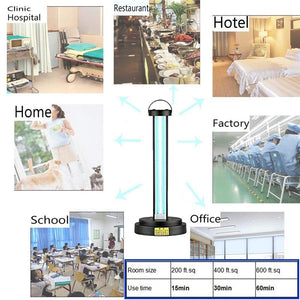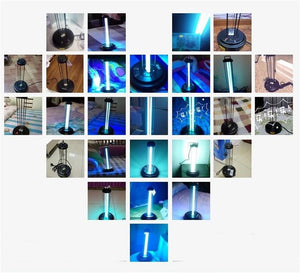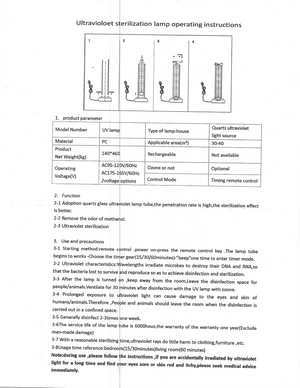 UV-C and Ozone Light Sterilizer | Germicidal Lamp Solution
Portable Germicidal UV Lamp
Effective disinfection and sterilization of hard and soft surfaces and the air exposed to the device.
Product Overview
Powerful UV and Ozone combine to sterilize the air and surface within a room at home or in the work environment.
Lightweight and runs on any standard 110V power outlet providing easy portability to move from room to room.
Available with or without ozone, ideal for running during the evening or after hours to increase the effective sterilization rate.
The no ozone version affords you the ability to sterilize meeting rooms, exam rooms, spas, yoga, and fitness rooms between sessions.
Available in 38 Watt (300 to 400 sq. ft.) and 60 Watts (400 to 530 sq. ft.)
As a general rule, we recommend letting a room sit for ozone to safely dissipate for 2X the sanitizing cycle of our customers.  This can be shortened by opening windows and doors.
Our customers include nearly every industry including:
Health Care (Clinics and Labs)

Day Care Centers

Hotels and Casinos

K-12 Schools

Universities

Automotive

Spas and Salons

Restaurants & Bars

Libraries and Book Stores

Retailers

Government Agencies

Office Environment

Manufacturing Facilities
Contact us at 360-362-4322 to discuss the specific needs of your business or home.
Features:
UV + ozone can be 360 ° clean, efficient sterilization, remove formaldehyde odor, purify the air.
A high-quality lamp that improves UV permeability, acid resistance, and corrosion resistance, with an average burn life of up to 8000 hours.
3-speed timing, 30-meter remote control, 10 seconds delay avoiding UV protection.
Ultraviolet rays can kill microorganisms by destroying microbial DNA and RNA. Suitable for a variety of locations such as bedrooms, baby's rooms, dens, kitchens, bathrooms, and any other space you want to sanitize.
Disinfect area for 15 minutes with 38W / 60W lamps, disinfection area of approximately 10m2. Disinfect area for 30 minutes 38W / 60W lamp, disinfection area of approximately  20-40m2, Disinfect area 60 minutes 38W/60W lamp, disinfection area of approximately 40-60m2.
Specification:
Material: ABS, Stainless Steel
Voltage: 110-220V
Power: 38W
UV Lamp: 254nm Wavelength
Fits For Room Area About 40㎡
Remote control distance: 30M
Mite removal rate: up to 100%
Bactericidal rate:  up to 99.9%
Timing: 15/30/60 minutes optional
Remote Control Specification:
Battery: Model 23A
Voltage: 23A - 12 V
Battery Included
Qty 1 Required
---
Frequently Bought Together