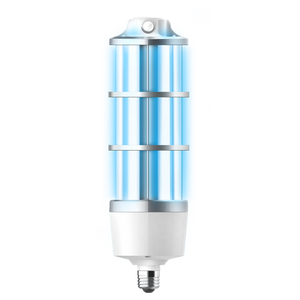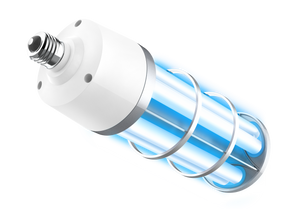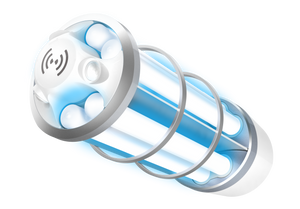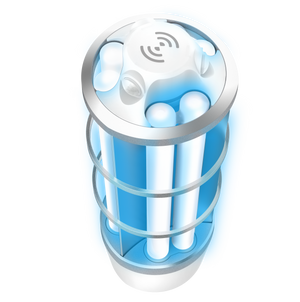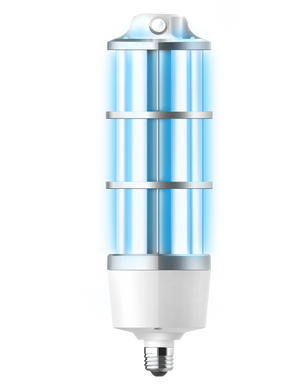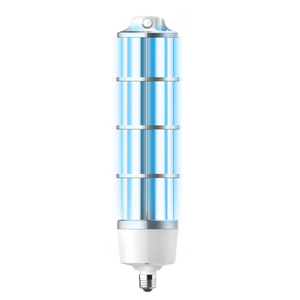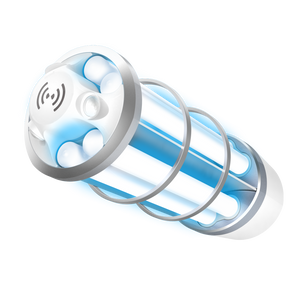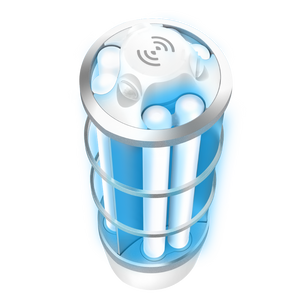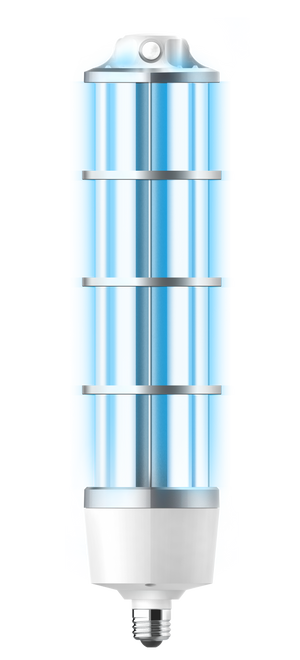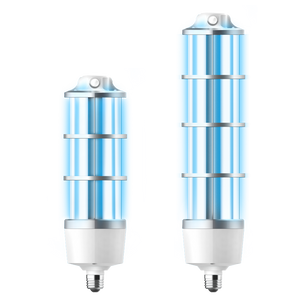 Commercial Grade UVC Light Fixture with Remote Control and Auto Sensing
Disinfect the air and exposed surfaces
 

with our commercial-grade UVC Light Tested and certified by UL, FCC,

 

and the EPA.

East to Use - Safe - Effective

This is our top selling Earthwise UV 60 Watt Smart Fixture designed with safety and security for usage around children and curious adults.  The device includes auto-sensing technologies to automatically shut off if a person or pet enters the area.

This device is ideal for rooms and spaces that benefit from sanitizing areas before or after usage.  From offices and studios to school nurses' offices and locker rooms, to spaces in the home before or after guests visitors.

Configurable to network multiple lights to a single remote control affords easy management of large spaces or an entire facility.  

The bulb can be plugged into a standard ceiling outlet or an optional tripod is available to add portability (We support both standard E26/E27 or E39 light sockets.)

 Contact us to scope a solution that's right for your environment at service@earthwiseuv.com. Our technicians are knowledgeable about this, and all our sanitizing products.

Beware of low-cost LED Corn Bulbs - Our products utilize commercially produced low-pressure mercury quartz bulbs.  The device has been independently tested with documented results for viral and bacterial sterilization effectiveness.

Commercial-rated germicidal ultraviolet corn bulb light for clinical and professional use.
Designed with safety as the priority, with a remote control to unlock and set cycle times, with 20-second delayed start-up
Microwave and (3) PIR Sensor built-in for auto-shutoff for people and pets.

Fits standard US e26 light fittings - must be mounted pointing down

US compliance with FCC, UL, and EPA Listed, CE certified.
All-Purpose UVC sterilizing lamp: can use for bedroom, quilt, pillow, bath towel, bathroom, toilet, kitchen, HVAC duct, garage, factory, office, school, workshop, etc.
Utilizes (3) 20 watts 253.7nm low-pressure mercury quartz tube lamps the industry standard for biological pathogen sterilization.
How to use:
Sterilizes and disinfects areas by unlocking fixtures and selecting a cycle time.  The device shuts off after the cycle is completed.

Small space: (30 minutes - 20m2
Medium space (60 minutes - 30m2
Large space (90 mins - 55m2)
Max space (120 minutes - 60m2)
Avoid UV light direct eyes and skin when the light is on.

USPS Priority Shipping
In Stocks - Ships within 24 hours from Washington State.
Technical Details
Wattage: 60W 
Voltage: 100-120VAC 50/60Hz
Base: E26
Lamp size: φ94*322mm
UVC Wavelength: 254nm
One-piece microwave sensor(built-in), Three pieces PIR sensor (built-in), Accessory: IR remote control
Beam Angle: 360° Warranty: 1 year
---
Frequently Bought Together