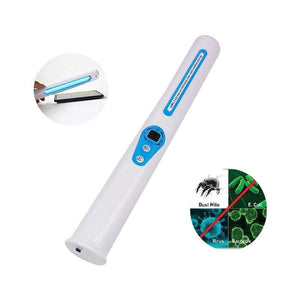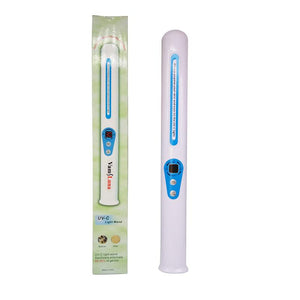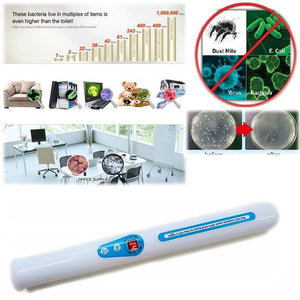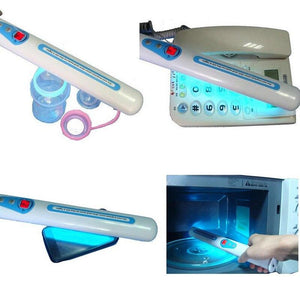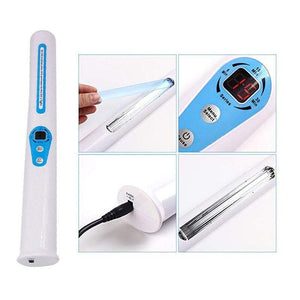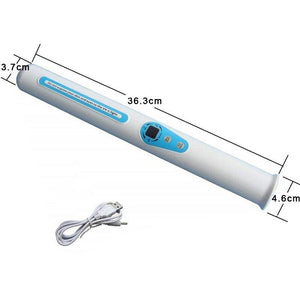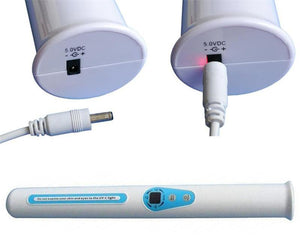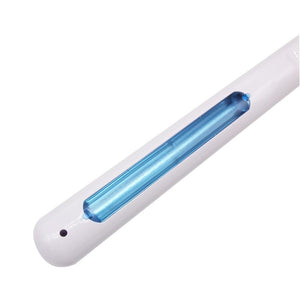 UV-C Sanitizing Wand | Rechargeable Lamps | Get it Immediately
This product delivered in 2 to 4 business days!

Wholesale Pricing Available.
Contact us for large order discount:
Description:
A global top-selling portable germicidal device for personal or professional use. Effective for sanitizing hard and soft surfaces without the damage associated with chemical-based cleaning products.
Descriptions:
• A personal UV sanitizing device for home, work, and travel. Large enough to cover a broad area, yet small enough to fit in a briefcase.
• LED display screen, 3 countdown timer modes for auto-turn off in 5 minutes/ 15 minutes / 30 minutes / continuous "Serial" mode.
 • Ultraviolet (UV-C) light helps to eliminate bacteria, viruses, fungus, molds, etc on the surfaces of most household and personal items.
• remove odors, bacteria, and dust mites that cause splenitis, pneumonia, asthma, and allergies.
• Convenient hand-held lightweight design
• It can be hung on walls, stood on the desktop, scanned over items (such as the bathroom seat) to help sterilize.
• Special lamp designed to deliver germicidal frequency UV-C.
• Products used in daily life for utensils, dishes, telephone handsets, desk, toilets, public places, automobiles, etc. effectively reducing harmful bacterial pathogens.
• Reduce germs in your rooms, closets, and household appliances.
Specifications:
• Size: L363 x W40 x H31 mm.
• Weight: 200g.
• UV-C Lamp: 4W Lamp. Life: >20000 hrs
• UV Wavelength: UV-C (253.7nm).
• Radiation: >3000uw/cm².
• Battery: Rechargeable Lithium-ion Battery (7.4V 1000mA/h).
• Power Supply: Output:8.4V 1A / input:AC100~240V 50/60 Hz.
• Certificate(s): CE, RoHS, FDA.Lab Test Report 
• Color: Silver, Black, White, Red, ETC
---
Frequently Bought Together