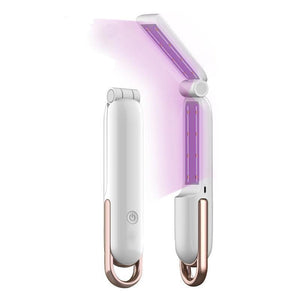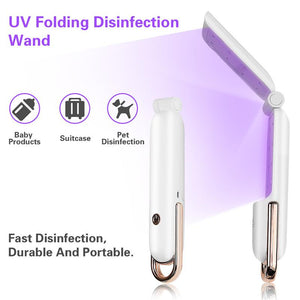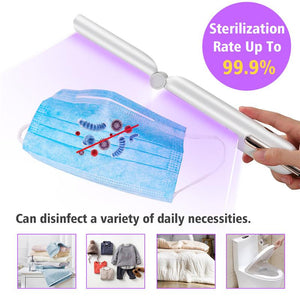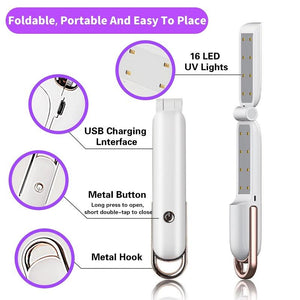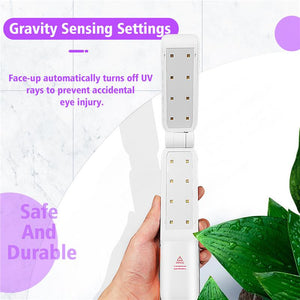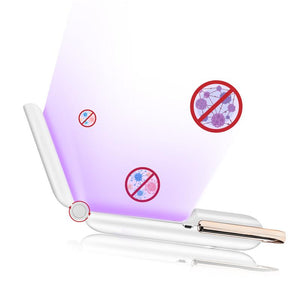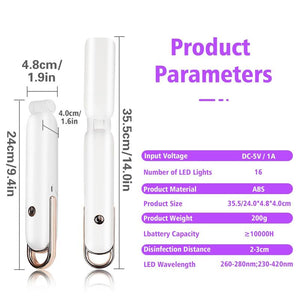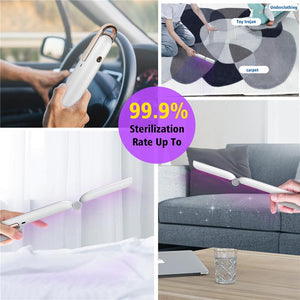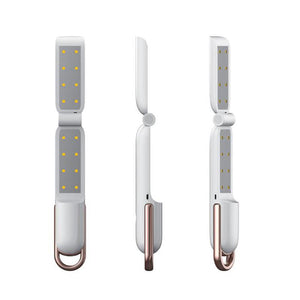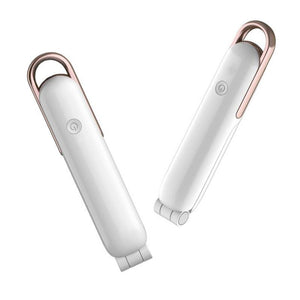 UV-C LED Sterilizing Wand | Flip Style | 5 Watts
We always have inventory and ship every day, USPS Priority Mail.   Most deliveries are in 2 to 4 days.

Wholesale Pricing Available.
Contact us for large order discount:
Description:
Portable germicidal device for personal or professional use.  Modern styling, designed with safety in mind, with auto turn off the function.
This is one of the most powerful 5 Watts personal or professional UVC wands in the industry.  The scanning length is 9", yet it stills fits in the pocket or purse. The unit comes with lithium batteries and USB charging.
Ideal for scanning personal devices or frequently shared or touched items.  The unique design allows the unit to scan around corners or be placed on a desk to scan items for extended periods of time without holding it.
We are a US company with offices in WA and FL, with  "our customers always come first" philosophy.  Call us, email us, but give a try.
In-stock items ships within 24 hrs (typically same day)
Hassle-free refunds for 30 days
In-stock product replacement within 24 hrs
We ship USPS First Class Mail
Item Name UV Sterilizer Wand
Item No. HK015
Color White
Voltage USB5 V
LED 16pcs
Power 5W
Battery Capacity 2000mAh
Wavelength 260-280nm
Disinfection Distance 2 - 3cm
Service life >10,000( H)
Product Size 239x48x40mm
Net Weight 200g
---
Frequently Bought Together