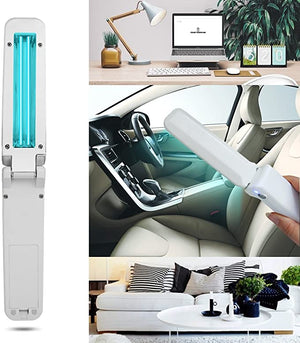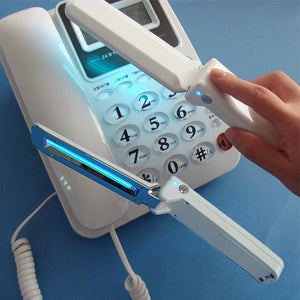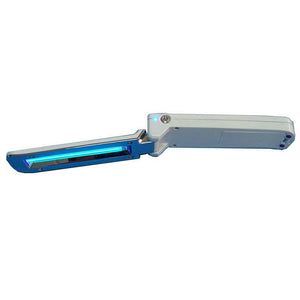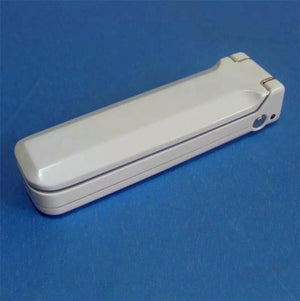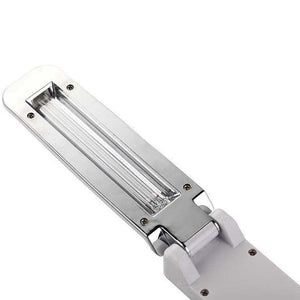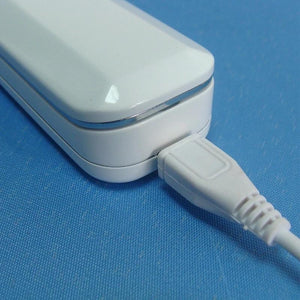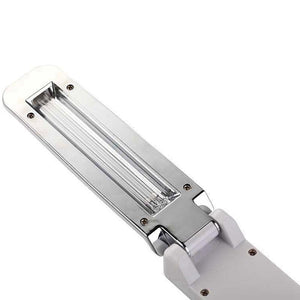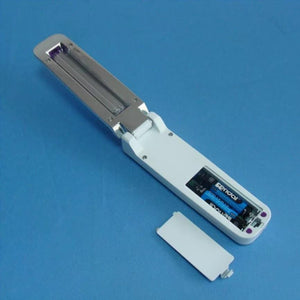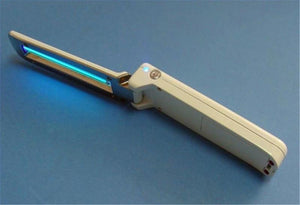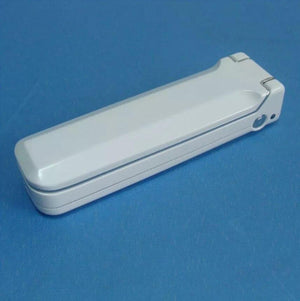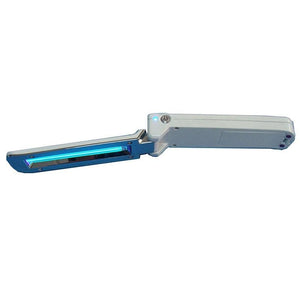 UV-C Sterilizer Clam-shell Style | Wholesale Model
Our top-selling personal UV-C sterilizing sanitizing wands are now available for wholesalers. Custom-designed packaging and 100% of the units are pre-tested in the US.  

All inventory barcoded and warehoused in our WA storage facility and ship within 24 hours.
We are a US company - don't be fooled
You can call us during normal business hours (7am - 6pm PST)
In-stock items ships within 24 hrs (typically same day)
Hassle-free refunds for 30 days
In-stock product replacement within 24 hrs
We ship USPS First Class Mail
Description:
Clam-shell design, 2 Watt germicidal UV-C, portable lights with battery or USB charging. Certifications include CE, FCC and RoHS.
Suitable for households, travel, business, healthcare industries. It's easy to bring and use.
Ultraviolet (UV-C) light helps to eliminate bacteria, viruses, fungus, molds, etc on the surfaces of most household and personal items. Remove odors, bacteria, and dust motes that cause splenitis, pneumonia, asthma, and allergies.
Maintenance room, closet, and put around the house supplies of clean living. To avoid being covered by bacteria.
Portable clamshell design: space-saving, to sterilize in the required area at any time.
Simple operation easy to press ON/OFF button.
With a protection (safety switch), it will automatically turn the UV-C light off if the device is turned upward.
Products used in daily life, chopsticks, spoons, dishes, telephone handsets, desk, toilets, public places, automobiles, etc, free from harmful bacterial pathogens.Keeping your rooms, closets, and household appliances in a "Germ-Free" antiseptic environment.

Powered either by Micro USB cable or by 4x 1.5V AAA batteries. It's safe and energy-saving. 

 

 

Specification:

Size: L125 x W35 x H25 mm.
Weight: 65g.
UV-C Lamp: 2W Lamp. Life:20000hrs
UV Wavelength: UV-C (253.7nm).
Radiation:>2500uw/cm².
Battery: 4x AAA/6V or USB cable.

Color: Customized color.
---
Frequently Bought Together