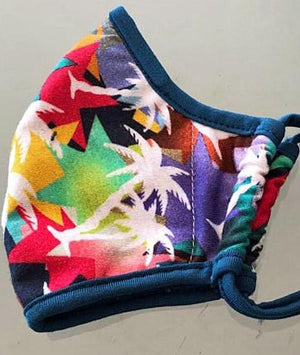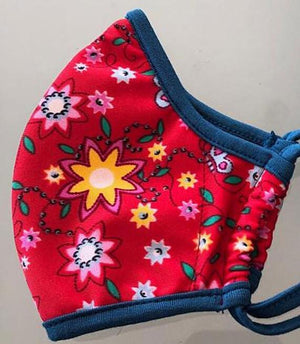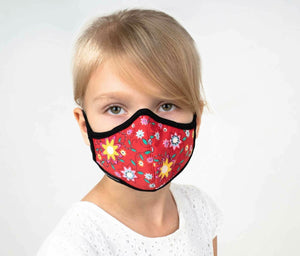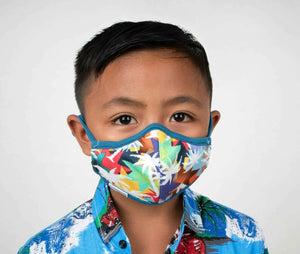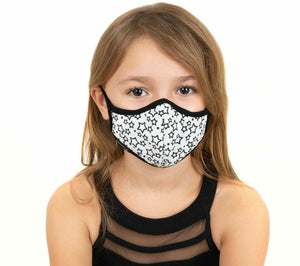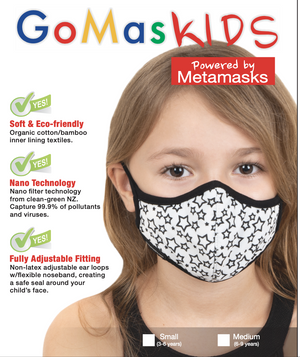 Face Mask for Kids
Sport Style Air Pollution Face mask
age 3 to 9
Nonlatex ear loop
Inner lining organic cotton
3 styles to choose from
Face Mask for kids - Metamask Air Pollution Mask for Children, suitable for babies, children, mothers. Please watch the below interview with Ibu Robin Lim CNN Hero of the year and founder of the Bumi Sehat Natural Birth Center Foundation. Kids Face Masks available in 3 styles and 2 sizes, Stars, Palms, and Spring. Colorful design every child loves to wear.
Elsewhere in the world, kids over the age of two are recommended to wear kids face masks, with face coverings actually mandatory in certain social situations in many parts of the world already.

The presence of chemicals in the air causes air pollution, which can cause dangerous medical conditions in humans and especially young children and everyone with chemical sensitivity.

This product is not suitable for children under the age of 3.
Material: mix poly outer lining / Organic Cotton inner
Colour: 3 styles to choose from
Print: Spring, Palms, Stars
Feature: adjustable nose clip and adjustable earloop
WHAT SIZE SHOULD I ORDER?
Small size perfect for kids 3 to 6 of age.
Medium size for kids 6 to 9 of age.
---
Frequently Bought Together