Quartz UVC 110V 25W E27/E26 Germicidal CFL Bulb
 

Average Life (hrs): 8000
Certification: CCC
Features: Compact Fluorescent Light UVC (without Ozone)
Voltage: 110V    
Wavelength:253.7nm
Compatible to E26 E27 base holder 
Package includes: lamp, Without holder

Function:
1. Kill dust mites for mattress, bed, sofa, blanket, pillow, clothes, towel
2. Kill bacteria, germ: such as mold, flu, fungus, canine parvovirus, E.coli, etc.
3. Clean air: Remove the bad odors in the trash can, toilet, kitchen, refrigerator, wardrobe, shoe cabinet, warehouse, etc.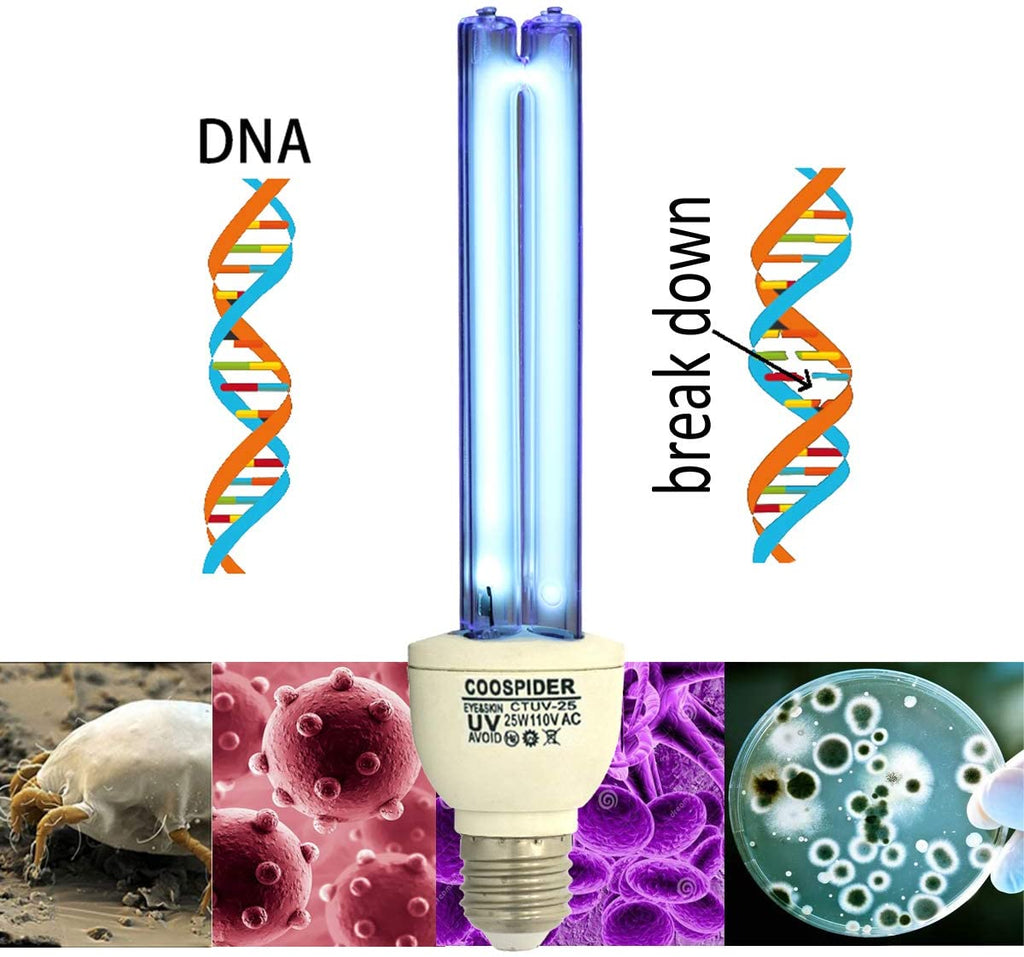 【 NOTE 】 When this bulb lit, will immediately have a special smell, it means it worked, this special smell comes from burnt harmful smalls by the UVC ray, just like in the summer sun.

AVOID DIRECT RAY to Skin, Eyes, Pets.

How To Use:
- Goods Surface Sterilization: 5 minutes.
(put goods within 1 meter of the light, such as Cups, bottles, toothbrushes, Shaver, cell phone, keyboards, clothes...)
- Small space disinfection: 5 minutes
(Less than 4㎡, such as Shoe cabinet, toy box, wardrobe, dressing room, storage room...)
- Room disinfection: 15-60 minutes
(such as Kitchen, bedroom, drawing room...)

Large coverage area
---
Frequently Bought Together